My Mortgage specialises in getting you the best Home Loan
Our vision: To provide casual but competent service to make a difference in people's lives and in our community.
If you're looking to purchase a new home or would like to know what options you have for your next move, then we can help make the process a lot easier for you.
We strive to provide the best Options, Advice, Service and Price on home loans without using overly technical jargon or trying to cloud your judgement with gimmicks like a lot of the banks do... have a read of some of our blogs below to see what we mean.
We're here to work for you - and to have fun and enjoy doing it!




August 9, 2018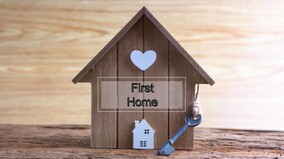 Really!A new product has just come out today offering 95% lending for people wanting to purchase outside of the main centres.So what's the catch?As with any lending over 80% of the value of the property there will be a few extra hoops to jump through. I've outlined these belowDeposit will need...
read more